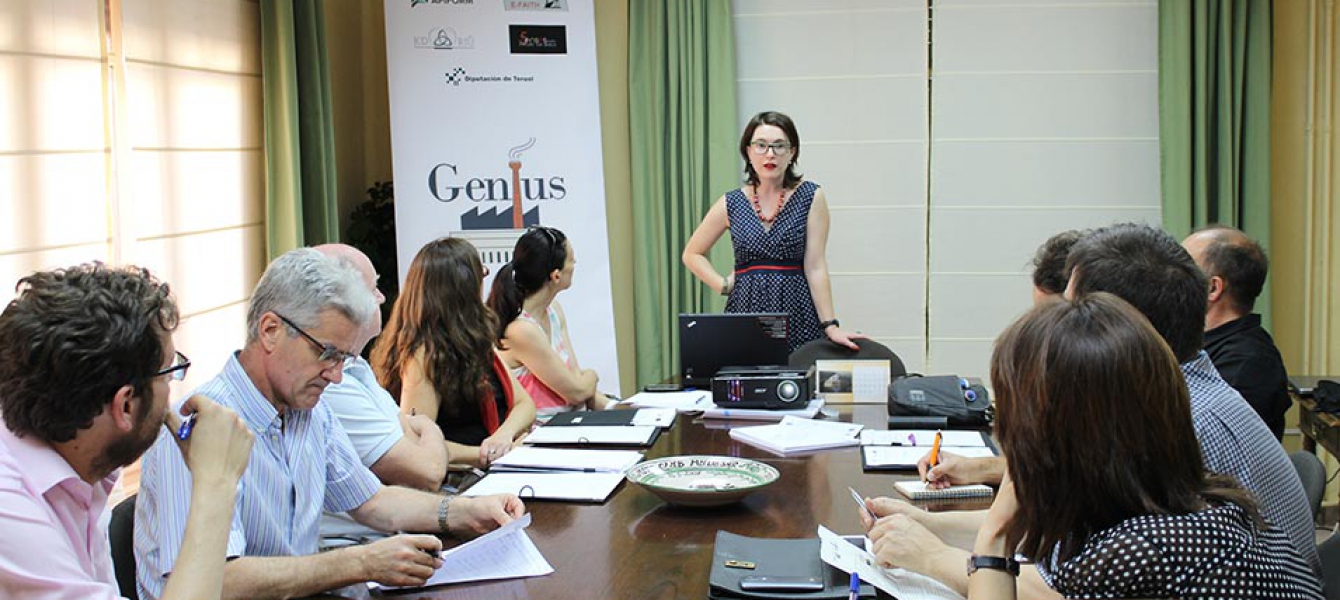 The Provincial Government of Teruel (Spain), partner in Genius Loci, celebrated last 23rd of June a meeting with stakeholders, most of them tourism experts and members of SME association. The event was a private meeting with politicians, members of the chamber of commerce and managers of tourism departments. In this event, Laura Gascón, project manager, presented the project to the local experts and ask them for help in the process of creation a catalogue of industrial heritage. The participants were excited about the idea of being members of a European network and having the QR identification.
This event creates a debate about the axes of the project some of them propose to keep working on different topics and taking advantage of the questionnaire of the project. The province of Teruel has a webpage very popular that will be feed to with the information of the project and the extra information that came from the stakeholder located in the province.
Another point of debate was how to manage the places with interest but nobody is responsible of them. The person from the chamber of commerce proposes to talk with people that run a rural house and could have the time of showing the place.
Finally they agreed to fill the questionnaire and send back middle September, there will be another event before the activity linked with the training in order to adapt the offer to the interest.
Salva
Salva
Salva
Salva
Salva
Salva
Salva
Salva